Posted on : 2/2/2019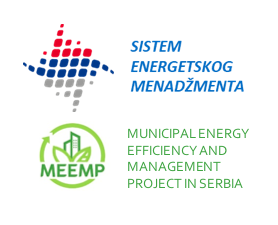 Director of country office of State Secretariat for Economic Affairs of the Swiss Confederation (SECO) in Serbia, Mrs. Ursula Läubli and Mrs. Steliana Nedera, acting Resident Representative of UNDP in Serbia, signed on 30th January 2019 the Memorandum of Understanding on cooperation between the two organizations in the field of energy efficiency and energy management.
The purpose of this memorandum is to define a framework of cooperation and consolidate the intentions of both organizations to work jointly on the achievement of strategic goals of Serbia, such as improved energy efficiency and increased share of renewable energy in all sectors of final energy consumption, thereby contributing to Sustainable Development Goal no 7 "Sustainable Energy for All" (SDG7).
In this respect, the cooperation shall primarily include, but shall not be limited to projects in the field of energy efficiency and renewable energy implemented by both sides in accordance with their programme objectives and in cooperation with the competent institution of the Republic of Serbia - the Ministry of Mining and Energy.
Both sides have been implementing complementary multi-annual projects in the field of energy efficiency such as: "Removing Barriers to Promote and Support Energy Management Systems in Municipalities throughout Serbia" (UNDP/GEF - EMS) and the Municipal Energy Efficiency and Management Project (SECO-MEEMP). The objective of both projects is to increase investments in energy efficiency measures in public buildings and municipal services and to facilitate their more energy efficient operation in general.
The two parties have agreed to harmonize and coordinate relevant activities which lead to achievement of this objective taking into consideration that it is necessary to have technical preparation of many projects, which implies the existence of a developed system for data collection on public buildings and energy consumption in them. All data on public buildings collected by both sides in the field will be entered into a single database of the Republic of Serbia through the Information System for Energy Management (EMIS). MEEMPs activities will be focused primarily on data collection in the field and training of EMIS end-users, while UNDP will provide trainings for energy managers, data entry, management, maintenance and further development of EMIS. In addition, both sides intend to jointly develop system for automatic data transfer to EMIS.
Both sides expect to maximize the synergy of the two projects through effective coordination, information exchange and coordination of their activities. The Ministry of Mining and Energy in its capacity as a national partner institution in both projects strongly supports this kind cooperation and considers it one of the best ways to efficiently use donor assistance in Serbia.