Posted on : 2/16/2020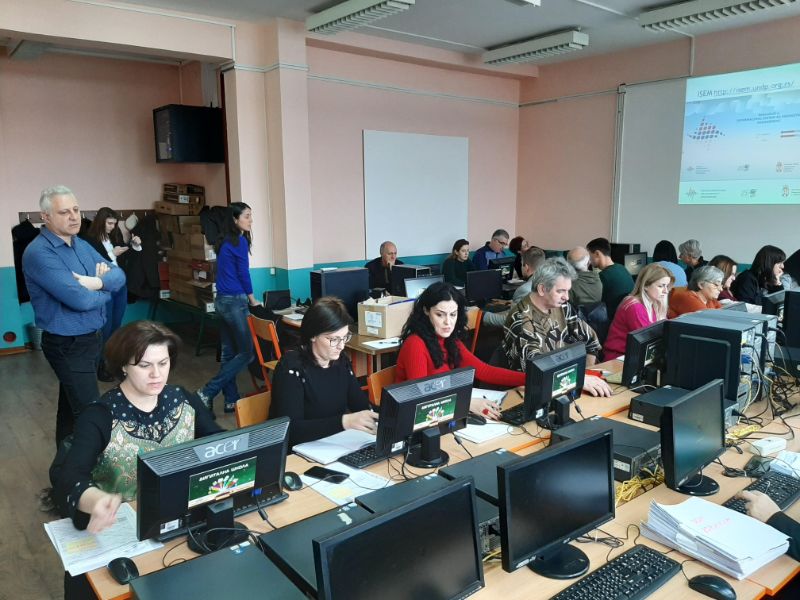 Training of end-users of the Energy Management Information System (EMIS) is continuing. This time the trainings have been held in Pirot, in the elementary school "Vuk Karadzic" for two groups of attendees from the city administration, public companies and city-owned facilities. Trainings have been delivered by experts from the United Nations Development Programme (UNDP) with the assistance of the energy manager of the City of Pirot, Bojan Ivkovic. The trainees have been trained to interpret energy and water bills and enter information about their facilities into EMIS. Furthermore, the trainees have been trained to use analytical tools to interpret energy consumption and costs in their facilities and how to use various available report formats. End-users trained in this way will provide, through their daily work, extensive support to the energy manager and facilitate the preparation of annual report on energy savings to be submitted to the Ministry of Mining and Energy.
After this training, the number of trained EMIS end-users has reached 1,120.