Posted on : 10/7/2020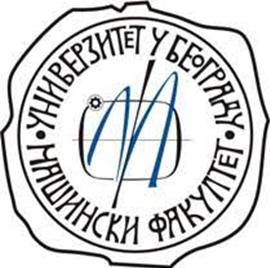 On July 29, 2020, the Ministry of Mining and Energy and the Faculty of Mechanical Engineering of the University of Belgrade signed a protocol of cooperation. The protocol defines the cooperation between the Ministry and the Faculty on the implementation of a volunteering procedure for students of the Faculty in the field of the improvement of energy management system, within the Information Help Desk for Energy Management established in the Ministry in 2017.
So far, 24 students have volunteered at the Help Desk, and in this way completed their internship assignments at UNDP. Upon signing of this protocol, students will have the opportunity to serve their internship directly in the Ministry through the volunteering model as defined by the Law on Volunteering. Students' main task will be to assist designated parties of the energy management system in using the Energy Management Information System (EMIS) and train EMIS end users to enter and interpret data on consumption and costs of energy and water in buildings for which they are responsible.
Before they start working in the Ministry students need to attend a several-day training for the use of EMIS, which will be organized by the Faculty. Students will apply voluntarily. Their work at the Hep Desk will last from three to six months, which will be considered as their internship.